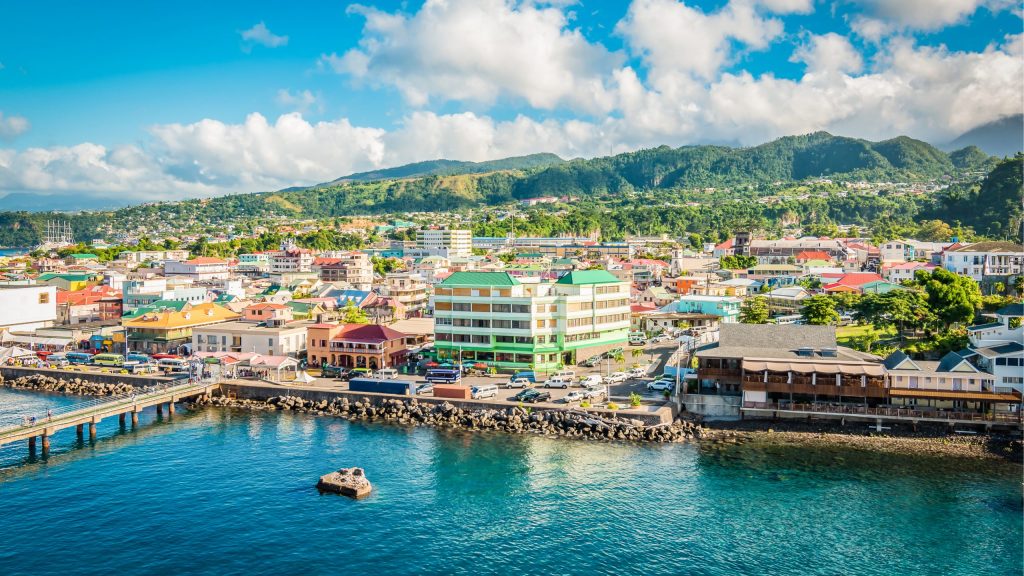 The small island country of Dominica is well-known for its stunning natural sceneries, gaining the nickname of being the "Nature Isle of the Caribbean." Because of its abundance of naturally beautiful tourist spots, Dominica attracts thousands of tourists each year.
However, Dominica isn't just a country for tourists. It also has plenty to offer its residents, such as an eco-friendly and highly sustainable environment, amazing healthcare and educational systems, and lower taxes.
It's even easy to obtain Dominica citizenship – you can do so by applying to their Citizen by Investment program.
With that said, discover what it's like to live in Dominica after receiving your Dominica citizenship.
Enjoy Dominica's cost of living
One of the best perks of living in Dominica is that you get to enjoy a lower cost of living. Unlike many cities in the world, Dominica enjoys a more affordable cost of living. They generally have lower prices for products like fruits and vegetables.
Moreover, considering that agriculture is one of Dominica's primary industries, you'll find plenty of fresh and locally grown products and at more affordable prices too.
Aside from food, this country also offers more affordable rates when it comes to renting and even when buying property. Renting a 1-bedroom apartment in the city center would cost you an average of 300 USD, significantly lower than city apartments in other countries.
As such, whether you're staying for the short-term or long-term, Dominica's apartment rates are something many individuals can only dream of in other countries.
Feel safer with the lower crime rate
Although Dominica isn't entirely crime-free, it does have a lower crime rate than many other countries. For example, its capital, Roseau, is considered one of the best cities to live in Dominica.
Aside from the lower cost of living and bustling activity in the city, Roseau offers a safer place to live. It enjoys a lower crime rate than many other cities in the world. Considering that Roseau is Dominica's capital, this is quite impressive.
So, if you enjoy a stunning view of nature and the city's hustle and bustle, then Roseau is one of the best cities to live in Dominica.
Enjoy lower taxes
Another benefit of becoming a Dominica citizen is that you get to enjoy Dominica's taxes.
For example, non-resident citizens don't have to pay taxes for income generated outside of Dominica. This means you just have to pay taxes if your income came from sources within Dominica's borders. Moreover, Dominica does not impose any taxes on capital gains, wealth or inheritance.
In addition, Dominica has double taxation treaties with countries like the UK, the United States, and other CARICOM countries.
Regardless, Dominica's taxes offer plenty of opportunities for interested parties to minimize the burden of taxes, especially as a dual citizen.
Explore many of Dominica's investment opportunities
Another great thing about living in Dominica is that they offer plenty of investment opportunities for individuals and businesses alike. In fact, it's even one of the ways you can obtain Dominica citizenship. This is called their CBI program or the Citizenship by Investment program.
Through this, interested individuals who wish to become Dominica citizens may do so by investing in two options. You can invest in either their Economic Diversification Fund (EDF) or government-approved real estate properties across the island.
Applying for the program is easy enough, and you'll have a high chance of approval as long as you meet all their requirements. Moreover, through this program, you not only gain citizenship in one of the Caribbean's most beautiful countries, but you also contribute to the further growth and development of this country.
Aside from the CBI program, Dominica offers plenty of investment opportunities for interested investors. From its tourism sector to the agricultural industry, Dominica has many sectors in which you can invest.
Become immersed in the country's natural beauty and outstanding citizens
With the general ambiance of tranquility and peace, it's no wonder that Dominica is considered among the happiest places to live in the world. Considering that many of its citizens have lived beyond a hundred years old, happiness is a crucial factor.
Moreover, not only does it have an abundance of naturally beautiful sceneries, but Dominica's community is also generally warm and peaceful. There's even a considerable emphasis on working as a community and reciprocity.
Dominica is a tropical paradise in the Caribbean that is proud to showcase its plethora of natural sceneries – from majestic mountains to stunning waters. It's even home to the world's 2nd largest hot spring and a World Heritage site, the Boiling Lake.
Aside from this, Dominica is also home to many of the world's rarest flora and fauna, such as its national symbol, the Sisserou Parrot.
Furthermore, because of the importance of nature in the country, Dominica is also one of the most eco-friendly nations in the world, pledging to become one of the world's climate-resilient nations. This has allowed the country to be at the frontlines in the fight against climate change and its impacts.
Final Thoughts
As one of the most beautiful and tranquil countries in the Caribbean, Dominica has plenty to offer to its visitors and citizens alike.
From breathtaking natural sceneries to perks like lower taxes and cost of living, Dominica is definitely one of the most lucrative countries in the Caribbean to obtain citizenship in. This country even offers an excellent way to gain Dominica citizenship – through its Citizen by Investment (CBI) program. Through this, you can earn Dominica citizenship and enjoy everything this beautiful country has to offer.