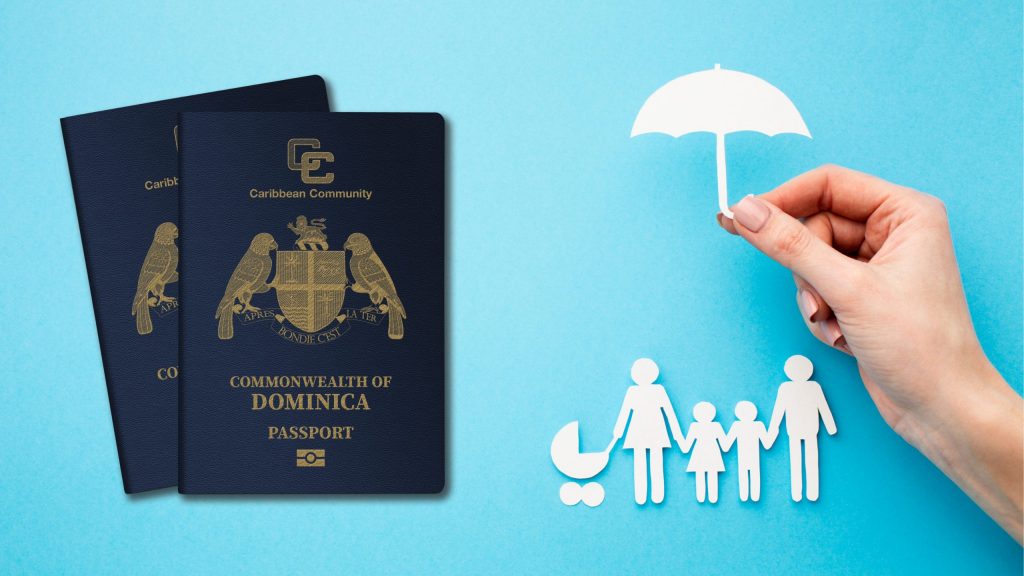 Known as the "Nature Isle of the Caribbean," Dominica astonishes its visitors with its inherent natural beauty and sceneries. It's a Caribbean paradise that thrives on showcasing its natural beauty. In fact, one of its major industries is tourism, attracting over 200,000-holiday goers each year.
Plus, with a total population of just above 70,000, Dominica is considered the 10th least populated nation globally. As a result, this small island nation puts a strong emphasis on community values, making it a pleasant place to live in.
The good news is that Dominica offers a simple route to achieve dual citizenship and obtain a Dominica passport.
Dominica CBI Program
Dominica government offers interested parties a program to obtain one of the cheapest citizenships available through their CBI, or Citizenship by Investment. Through this program, interested investors can obtain Dominica citizenship by merely investing in its real estate or Economic Diversification Fund.
This program was first established in 1993, allowing thousands of families and investors to enjoy the Dominica economic citizenship benefits.
There are two ways you can apply for Dominica citizenship – by donating or by investing in Dominica's real estate.
For the former, you have to donate a non-refundable amount to the country's Economic Diversity Fund. Your donation will be used to fund improvement projects across the country, such as infrastructure, agriculture, and tourism.
For the latter, you will need to purchase any government-approved real estate property worth at least 200,000 USD. You need to hold onto your purchased property for at least three years.
Benefits of a Dominica Citizenship
Through Dominica's CBI program, you get to enjoy all the benefits this beautiful country has to offer. With its high level of eco-friendliness and stunning natural sceneries, you'll surely love being able to call this country your second home. This is especially true if you're a true nature lover.
Aside from this, a Dominica citizenship also allows you to hold multiple citizenships as it says so in their laws. Obtaining a Dominica passport also entitles you to travel to more than 130 countries worldwide.
Dominica's citizens also enjoy a lower level of taxation, allowing your business to thrive. Furthermore, Dominica also enjoys double taxation treaties with the UK, USA, and CARICOM.
There's also the bonus of contributing to the country's further growth and development, allowing you and your 2nd nation to prosper and thrive.
How to Apply for Dominica's CBI Program
Although Dominica has a dedicated unit for its Citizenship by Investment Program, you won't have to go directly to them if you want to apply. As such, the first step is to contact your authorized agent.
These authorized agents whom Dominica's CBI unit has licensed to act on behalf of the applicant, handling everything that needs to be done to obtain the Dominica citizenship and passport.
Documentation
Your authorized agent will help you to decide on the best course of action when applying to Dominica's CBI program. This is also where they give you the list of documents you need to prepare when applying.
Aside from providing the necessary documents, you will also need to complete all official forms, undergo a medical exam, and obtain any additional documents.
All these requirements should be submitted in English and should be notarized. Should you opt for investing in real estate, you will need to reserve the property via an agreement.
Due Diligence
After submitting all the requirements, all of it will be checked thoroughly, ensuring that all the provided information is accurate and correct. Generally, the processing period takes around three months.
Once the CBIU decides, they will then recommend your application to the government. After this, you will receive a letter that will inform you of your application's status. Through this letter, you will know if your application has been approved or rejected.
Your authorized agent will handle all and any correspondence with the CBIU on your behalf. Moreover, you don't have to undergo an interview when applying for Dominican economic citizenship. The government may ask for one, however, when they see the need to.
Certification and Payments
Once you receive an approved in principle status for your application, the CBIU's next instructions would be to make your donation to the Economic Diversification Fund (EDF) or finalize your payments on the real estate property.
Once they receive your proof of payment, they will give you your registration certificate, serving as the official proof of your citizenship. With this, you can now apply for a Dominican passport.
Documents and Requirements
There are several requirements an applicant must submit to obtain Dominican citizenship. They are as follows:
Disclosure Form (D1)
Fingerprint & Photograph Verification Form (D2)
Medical Questionnaire & Certificate (D3) – This must be completed by a licensed medical practitioner only.
For Real Estate applicants: Sales & Purchase Agreement
For EDF applicants: Investment Agreement (D4)
Two completed and notarized copies of the Application Form 12
Aside from these forms, an applicant must also provide the following:
Birth certificate
Eight pieces of passport-sized photos
For married/divorced applicants: Marriage certificate or Dissolution of Marriage certificate
A notarized affidavit of support for dependents (aged 18 and above) – this excludes the spouse.
Certified copies of the following:

Documents for military service and discharge

Documents proving the name change, if applicable

College/university diplomas

Proof of address such as a residential utility bill or lease agreement
To comply with the medical assessment, applicants must also submit the following:
Routine results from blood and urine tests
For applicants aged 12 and above: HIV test results
Other requirements include:
Employment letter or financial statements
At least one professional reference letter
A notarized copy of an affidavit of the source of funds
At least 12 months' worth of bank statements
In-depth background reports, CV, or resume
Proof of payment for any relevant fees
Final Thoughts
Although it's a small island country, Dominica has plenty to offer to its visitors and citizens alike. With its stunning natural beauty and thriving economy, gaining second citizenship to this country is a worthwhile investment.